Welcome to the Van Allen Observatory website. The University of Iowa Department of Physics and Astronomy maintains these pages as a guide to the Van Allen Observatory (VAO) located on the roof of Van Allen Hall in downtown Iowa City.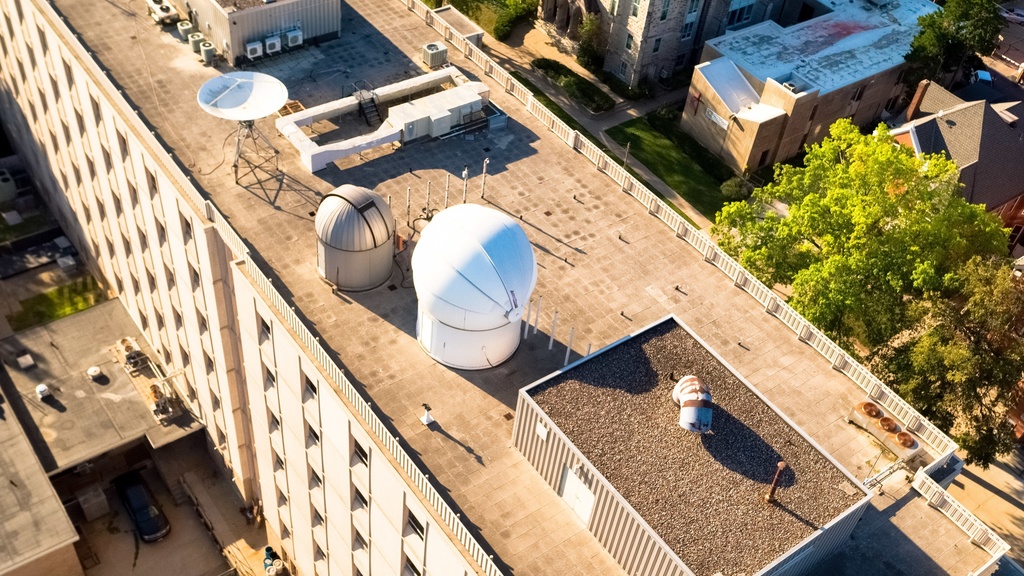 Events
Wednesday, March 22, 2023 3:30pm to 4:30pm
A Simple, Astronomically-Based Calculation of Global Warming Climate Sensitivity, Part II
Friday, March 24, 2023 8:00pm to 10:00pm
Join us for another public observing night at Van Allen Hall!
Tuesday, March 28, 2023 1:30pm to 2:30pm
Periodicity of joint-cotiles